Whether you're a buyer, seller, or renter, dealing with the real estate market can be a stressful endeavor. That's why you want a professional on your side. The right real estate agent or realtor can make the entire process of buying, selling, and even renting much more manageable.
Many ask about the difference between a realtor and real estate agent. They also ask how to find a good one. Let us guide you through the process.
Real estate agent or realtor: what's the difference?
Although the two words are often used interchangeably, realtors and real estate agents do have some slight differences.
What are real estate agents?
Real estate agents are licensed professionals who help people buy, sell, or rent property. They pass a licensing test that has different requirements depending on the state where they work. Real estate agents usually choose to specialize by becoming either a buyers' agent or a listing agent.
Buyers' Agents
Buyers' agents work with people who are interested in buying a home or renting. They assist people throughout the home-buying process by showing homes for sale, negotiating contracts, and other important steps. They use their knowledge of the real estate market to help buyers make smart decisions.
Listing Agents
Listing agents represent those who want to sell a home or property. They advertise the home, ensure the listing price is competitive, and organize showings along with many other tasks. A listing agent is there for the home seller throughout the entire selling process.
What are realtors?
Realtors can do much more than just work with people to help them buy and sell homes. A realtor is someone who has passed an exam conducted by the National Association of Realtors.
It's worth noting that not all realtors are real estate agents. They may be property managers, appraisers, counselors, or hold another type of job related to real estate.
In short, if you're buying, selling, or renting a home, you're actually looking for a real estate agent, whether they be a licensed realtor or a professional agent.
---
---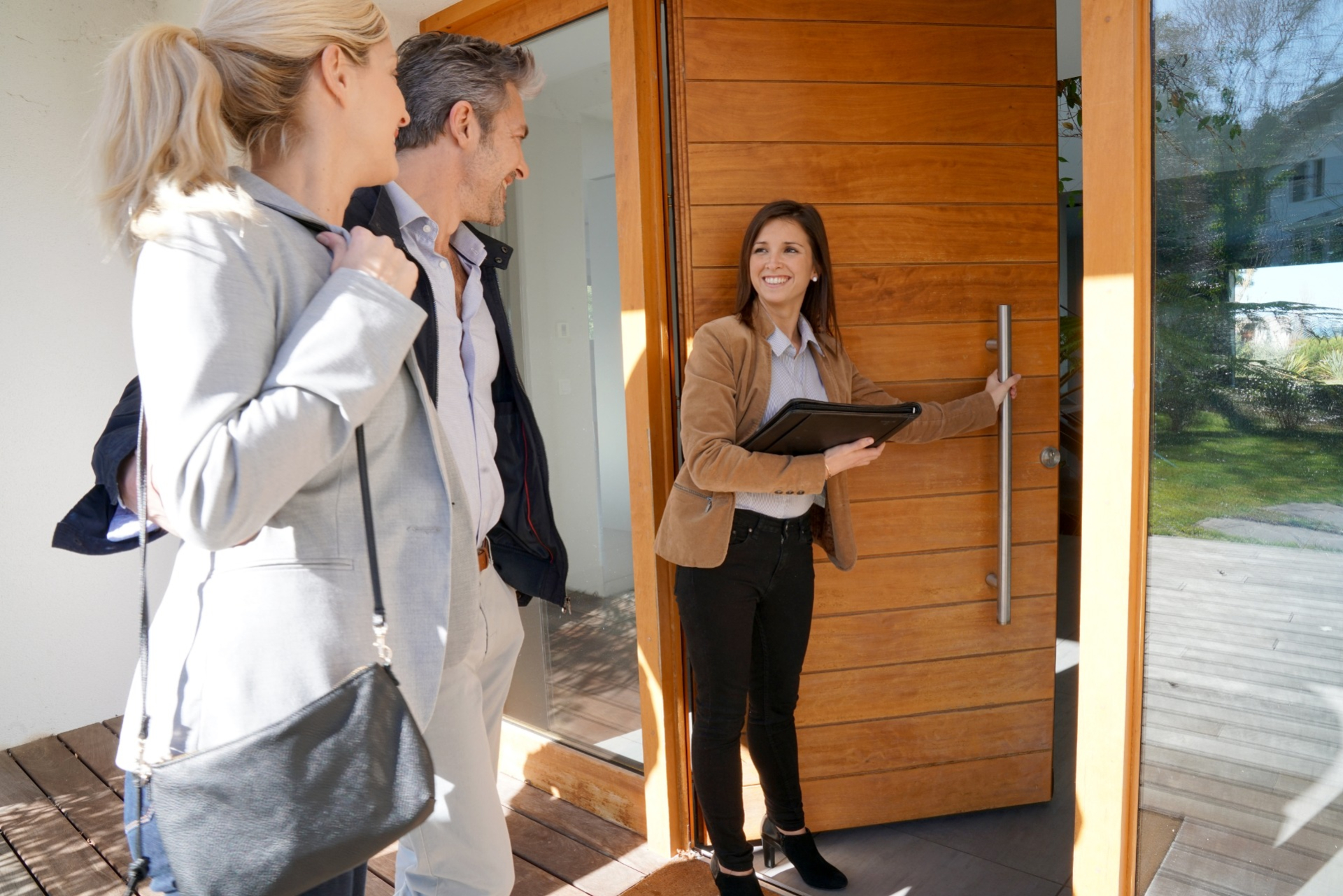 How do you choose the right real estate professional?
Regardless of whether you're buying, selling, or renting, a real estate professional can make things run more smoothly. Here are some tips on finding a good agent.
1. Get referrals from family or friends.
People you know may have already gone through this process and have a wonderful referral for you. Asking friends and family who have bought or sold recently can help put you on the right track to finding an agent who is reliable. If they were helpful, friendly, tough negotiators, or all of the above, wonderful! These are traits to look for in a good real estate agent.
2. Find an agent with many listings.
If someone has a lot of listings, it tells you that they have a lot of experience. They potentially know the area and community well. Having a lot of listings can also indicate an ambitious and well-connected real estate agent who has many happy clients.
3. Ask a relocation specialist.
If you're moving to an entirely new area or across the country, you may not be able to ask for referrals. A relocation specialist can put you in touch with local real estate agents.
Relocation specialists also have access to performance and production reports. These are good to have in lieu of a referral.
4. Meet with several agents.
Once you've narrowed your search, set up interviews with potential agents. Getting a feel for their style and personality will help you determine whether they are the right person for you.
Here are some good questions to ask during your meeting with a real estate agent:
How long have you been a real estate agent?
How many clients do you currently have?
How long does it usually take for buyers (or sellers) to close on a home?
What are the price ranges of homes in the area?
What are your commission fees?
You can also ask the agent for references if you're still unsure of their reputation.
5. Follow your feelings and trust your instincts.
If you meet an agent that you get along with and has the same goals and principles as you, they're probably the right choice.
Conversely, if you have a bad feeling or something just feels off, then it's probably best to move on and choose someone else. When in doubt, go with your gut.
For added peace of mind, don't forget a home warranty.
In addition to a good real estate agent, you may also want a good home warranty.
At Select Home Warranty, we work with real estate professionals to bring the benefits of a home warranty to buyers and sellers. Buyers get peace of mind knowing their new home's systems and appliances are protected. Meanwhile, sellers can look forward to increased sale prices, more prospective buyers, and a faster sale.
Boost your home's potential with a home warranty today!
---
---