Deciding to buy a house is equally exciting and stressful. You're on the hunt for a place to call "home" all while making a potential 30-year mortgage commitment. Once you decide you're ready to buy, there's a lot of consideration and prep work you need to do before you start taking home tours or visiting open houses.
Buying a new home is a process that can take up to six months. By breaking things down step by step, you can stay organized and on the right track.
1. Check your credit score.
Your credit score will determine the value of the loan you can obtain. Getting a mortgage requires a credit check as well as information related to your employment and financial history.
Your credit score will determine the interest rate of your mortgage. Having a higher credit score will get you better terms and rates on a loan, leading to an easier time financially in the future.
2. Make a budget.
Finding out your DTI ratio is a good place to start with budgeting. According to Wells Fargo, "your debt-to-income (DTI) ratio compares how much you owe each month to how much you earn." It's a percentage based on your gross monthly income (before taxes) and the payments you make each month.
Loan experts consider a DTI ratio of 43% or less to be a good debt-to-income ratio. Once you have this in hand, you can determine how much money you can afford to spend. Payments such as principal, interest, taxes, insurance, and association fees are all things to consider when buying a home.
3. Get pre-approved for a mortgage.
Most mortgage lenders have different qualification guidelines, interest rates, and other costs. Once you find a lender that works for you, go through the pre-approval process to guarantee your loan.
It's important to note that there is a difference between getting prequalified and getting pre-approved for a loan.
Prequalification is usually an estimate based on information you have given to a loan provider.
Pre-approval is a much more involved process but guarantees you will have a loan when you close on your home.
4. Start looking at homes.
Finally! Touring houses and finding your dream home may well be the most fun part of the home-buying process. Make a point of getting out there! It's best to see as many homes as possible.
While touring homes, look at things like the size and condition of the home, the age of systems and appliances, and any potential repairs that may need to be done. These are all things you'll inherit when you sign on the dotted line, and you may have an opportunity to have these issues repaired or resolved as part of your negotiations with the seller.
5. Make an offer.
Having a real estate agent run a competitive market analysis will help you decide how much to offer.
You'll also need to make an escrow deposit, which is an upfront payment of 1-3% of the purchase price. This money will show the seller that you're serious and can be applied to your down payment and closing costs.
6. Get a home inspection and purchase homeowners insurance.
Was your offer accepted? Congratulations! But you're not done yet.
A home inspection will find any problem areas or major repairs that need to be made on your new home. You can also request that any repairs be completed by the seller before the sale is finalized.
Many lenders also require a home appraisal and insurance policy before they'll give you the funds from a loan. Homeowners insurance will protect your home and any surrounding structures from damage or theft.
7. Purchase a home warranty.
Along with homeowners insurance, a home warranty is the most powerful protection you can have for your home. With a home warranty, you can protect your home appliances and systems from breakdowns through everyday wear and tear.
As part of the home buying process, oftentimes the seller will provide a home warranty as an incentive. This is a huge benefit to buyers, as it makes the transition easier and provides peace of mind.
---
---
8. Close on your new home.
The final step in the process is closing on your home. There are several legal documents to sign as well as payments to make. A closing agent will take care of overseeing this process. Once everything is complete, the property title will be yours and you will have your new home.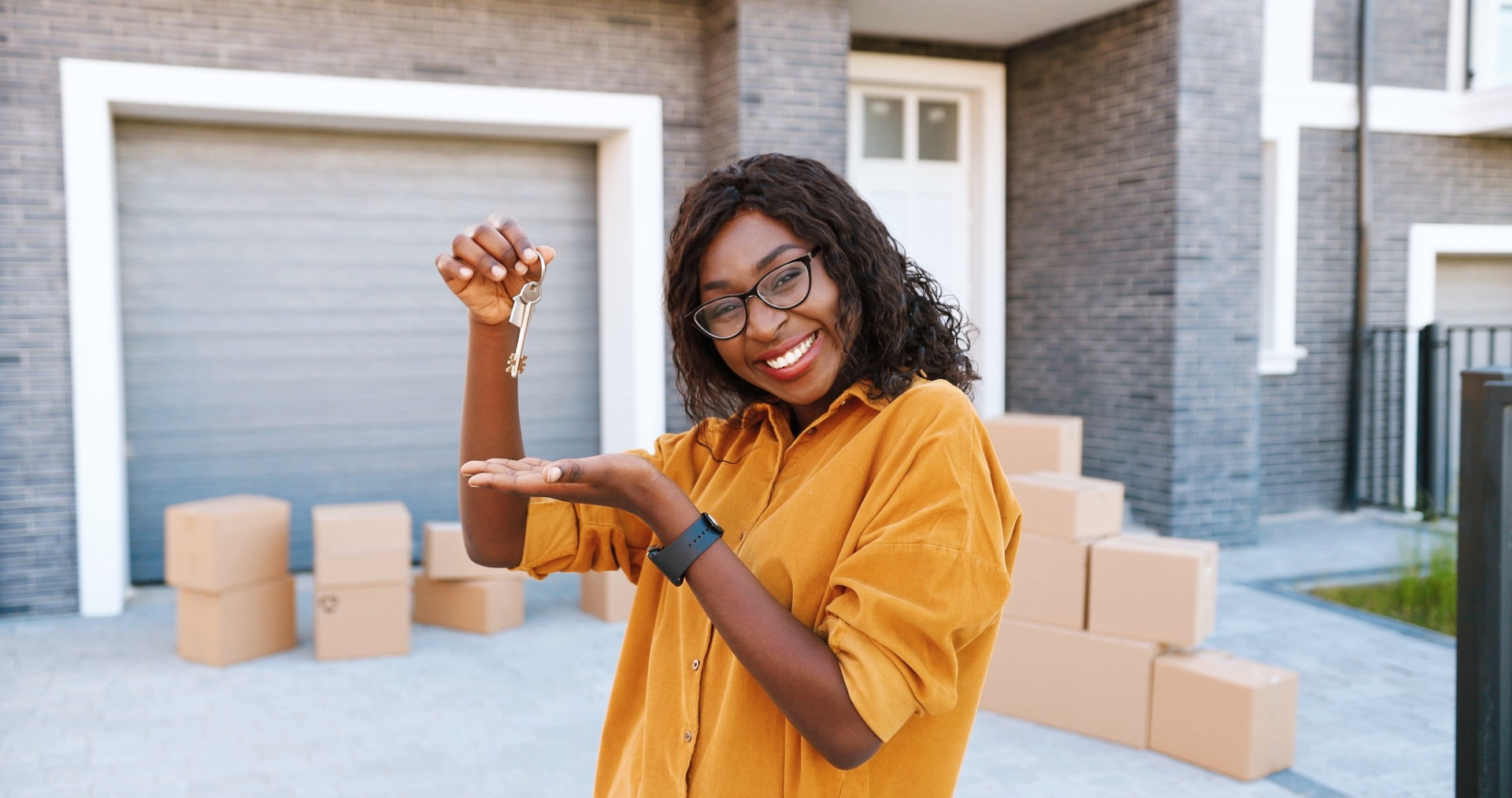 Protect your investment with a home warranty from Select.
Whether a seller has provided a home warranty or the buyer chooses to purchase one. A home warranty can save you money by helping to cover the cost of repairs and even replacements.
Select offers three tiers of plans with plenty of flexibility to cover the appliances and systems that you need. Protect your home and wallet with a home warranty today!
For answers to common questions about how we can help, check out our FAQ.
---
---