If you're a first-time home buyer or don't know much about home inspections, you'll get the most out of one if you learn what to expect going into it.
Note that there are many different types of inspections one can request prior to closing on a home (e.g., radon testing, asbestos/lead checks, pest inspections). This article focuses on general home inspections.
If you're unsure of what other inspections you want as a home buyer, it's best to discuss it with a good real estate agent.
What's a home inspection?
A home inspection is a professional assessment of a house or property's physical condition. It typically involves a review of the home's structure, appliances, systems, and overall safety.
Traditionally, a home inspection is requested by the buyer. It should be conducted shortly after the home seller accepts an offer, but before the buyer purchases the home. Home inspections usually follow a signed purchase agreement between the two parties.
In many instances, while an offer has been accepted, home inspections can be positioned as a contingency for the sale. This means, if significant issues are found during the inspection and the parties involved can't come to an agreement to resolve them, the sale may be called off.
Do note that home inspections aren't "Pass/Fail" appraisals. Instead, they're a report detailing the physical condition of a home, its structure, and its systems.
What does a home inspection cover?
What's covered in a home inspection may vary, but inspectors most commonly look at the following:
Heating & Cooling Systems
Plumbing Systems
Electrical Systems
Major Appliances
Foundation & Walls
Attics & Crawlspaces
Driveways & Sidewalks
Roof
Garages
Other General Safety Issues
Of course, this list isn't comprehensive and only includes the most common parts of the home evaluated during an expert inspection. It's important to discuss what will be checked before you hire someone to inspect a home.
Trivia: Did you know many of the items checked during a home inspection are also covered by a home warranty? This includes HVAC systems, electrical and plumbing systems – even appliances!
---
---
What should the home buyer look for in a home inspection?
Although buyers aren't required to be present for a pro home inspection, it's highly recommended. It presents the opportunity to see what the inspector is seeing first hand, also allowing the buyer to ask important questions as they walk through the property.
As a buyer, you should pay close attention to what the home inspector calls out to you. If you have questions, ask them! In fact, now's the best time to ask questions about the home, as you may be able to get tips and suggestions for improving its condition and safety before you sign on the dotted line.
Will the inspector give me a report with their findings?
In most cases, you'll be given a home inspection report. Take time to review this report and discuss any concerns with the home inspector and your real estate agent.
This is also an opportunity to consider the benefits of a home warranty. A homebuyers warranty can be a solid investment if the home doesn't already have coverage.
How long does a home inspection take?
Home inspections don't take too long, but you should be prepared to put aside anywhere around two or three hours if you plan to be there for it.
Many things can affect a home inspection's duration. This includes the size of the house, the number of issues found, and even how many questions you have for the home inspector. Depending on the square footage of the property, the complexity of its systems, and other factors, the time an inspection takes can be even longer.
How much does a home inspection cost?
According to Forbes, home inspections in the United States will run $340 on average, though most home buyers can expect it to set them back somewhere between $200 and $500. Home inspection costs can vary depending on where you live and who you hire, as well as the scope and services requested.
In most cases, the buyer will cover the costs for a home inspection. However, sellers may also have a home inspection performed for their own sake at any time prior to selling.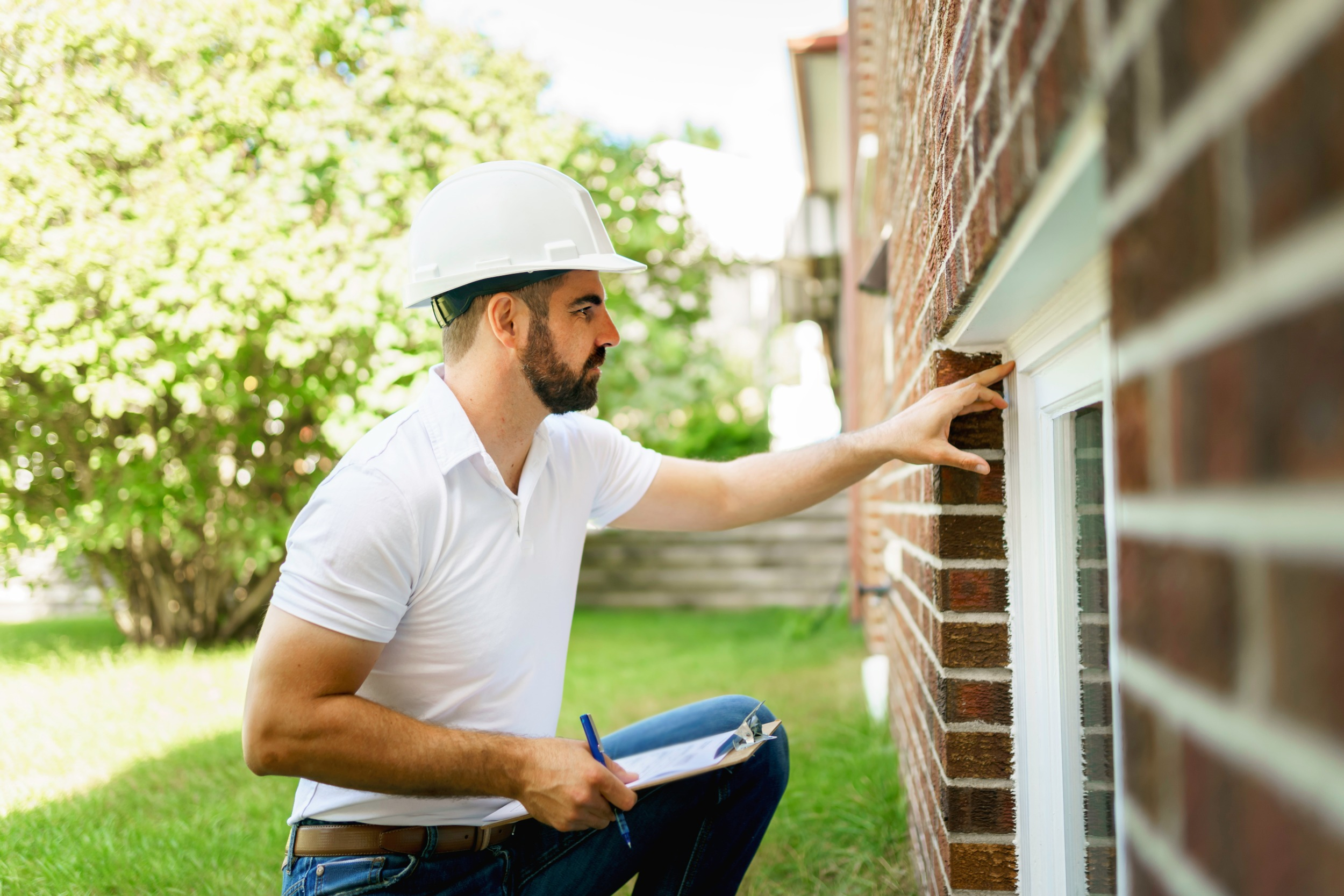 How do you find a home inspector?
Since home inspections are performed at the house being inspected, you'll need to search locally for an expert. Talk with your real estate agent or any friends and family you know in the area to see if they have recommendations.
Beyond confirming that your home inspector has the appropriate state licenses, you can also check for inspectors who are certified or have affiliations with trusted groups. These can include:
When talking with a home inspector, ask if they have a home inspection checklist available. This will often give you an idea of what they'll be looking for as they evaluate the home.
Should home sellers have their house inspected?
While it's not required, it's a good idea to conduct a professional home inspection before listing your home on the market.
Completing your own home inspection gives you an opportunity to resolve any serious issues prior to sale. As a seller, this enables you to retain some negotiating power and – assuming you resolve the problems found – potentially increase the final sale cost of your home.
While home inspections won't catch everything, many of the systems checked by the home inspector can also be covered under a home warranty. If you're a seller, consider investing in a home warranty prior to the sale of your house, especially if you're looking for ways to help your home sell for more.
---
---
A home warranty can be just as valuable as a home inspection.
Whether you're selling a house or buying one, a home warranty can do so much for your own peace of mind. Covering defects and malfunctions of your home systems and appliances, a warranty through Select can take some of the pressure off buying or selling a home, regardless of age.
With three convenient plans to choose from, plus add-on options to tailor your plan, you can get a free quote for coverage in no time!
---
---