With so many choices, home warranty comparisons seem tough – but they don't have to be. You just need to narrow your options. Finding the right company and plan to protect your home takes a bit of time, but it's often worth the investment.
This sounds easier said than done. Fortunately, learning the "ins and outs" of shopping for home warranty coverage doesn't take long. Once you've got the basics, it's a simple matter of identifying which plan covers the appliances and systems you use every day.
We'll walk you through everything you want to consider when comparing home warranty companies, plans, and coverage. To start, you first need to understand what "home warranty coverage" actually means.
What is home warranty coverage?
Home warranty coverage is protection from paying the full repair or replacement costs on appliances and home systems when they break down.
If an appliance or system is covered by a home warranty, your provider coordinates sending a repair technician to fix the problem. Once you're set up with coverage, any time a covered appliance or system breaks, just submit a claim. Your home warranty company takes care of the rest. It's as simple as that!
So, what does home warranty coverage include?
Well, that depends on the terms of your contract. Before you sign, you need to consider what's covered under your home warranty plan. Of course, you'll need to find a home warranty company first.
---
---
How do I pick a home warranty company?
Choosing the right home warranty company can seem like a challenge, but it's very simple. The best home warranty companies have a proven track record, often appearing on the "Best Home Warranty" lists by multiple online and offline publications.
Beyond finding a reasonable rate and coverage that checks all the right boxes, consider the company's reputation:
Are they award-winning?

Do they have generally positive reviews?

Do you feel you can trust them?
Once you find the home warranty provider you like, it's time to look at available plans.
What should I look for when comparing home warranty plans?
Every home warranty company offers its own series of plans. These plans are often laid out in unique tiers, offering different degrees of coverage. This benefits customers like yourself, enabling you to choose whichever plan is most appropriate for your needs and budget.
At Select Home Warranty, we have three home warranty plans to choose from, plus add-ons to expand coverage (more about this later). This ensures the unique systems and appliances in your home are completely protected at a reasonable price.
See for yourself! Here's our home warranty coverage comparison as of Spring 2022:
Bronze:

Get home warranty coverage for

the main appliances

in your home. This includes coverage for your refrigerator, oven, built-in microwave, cooktop,

dishwasher

, and clothes

washer and dryer

.

Gold:

Get home warranty coverage for

the main systems

in your home. This includes coverage for your heating system,

cooling system

, water heater,

plumbing system

,

ductwork

, and electrical system.

Platinum:

Get home warranty coverage for

all the main appliances and systems

in your home. This combines and expands upon the coverage offered in both the Bronze and Gold plans.
Naturally, if you're looking for the most complete coverage, the Platinum plan is for you!
What other appliances and systems benefit from coverage?
There are a few parts of the home you might not know can be covered under a home warranty. In many cases, you can include these in your plan as an add-on.
Add-ons include coverage for your septic system, pool, spa, roof, well, second refrigerator, sprinkler system, and more. Coverage for these appliances and systems can be effortlessly added to your Bronze, Gold, or Platinum plan, protecting all the most essential aspects of your home.
Optional add-ons are chosen when signing up for a free quote, this way you have a total estimate before you ever sign for service.
Don't have any of these supplementary appliances or systems? No need to pay for additional coverage!
How do I know which home warranty plan to choose?
Before you choose a plan with any home warranty company, take time to review each of the available options and what each covers. Start with a list of all the appliances and systems in your home. Next, compare that list with the protections offered under each tier.
Of course, before signing on for any home warranty, put aside a few minutes to review the terms and conditions of the service.
If there's anything you don't understand or you're still not sure how to choose the right coverage, call us today at 860-288-4791. Our associates are happy to guide you through the process when choosing a home warranty with Select.
---
---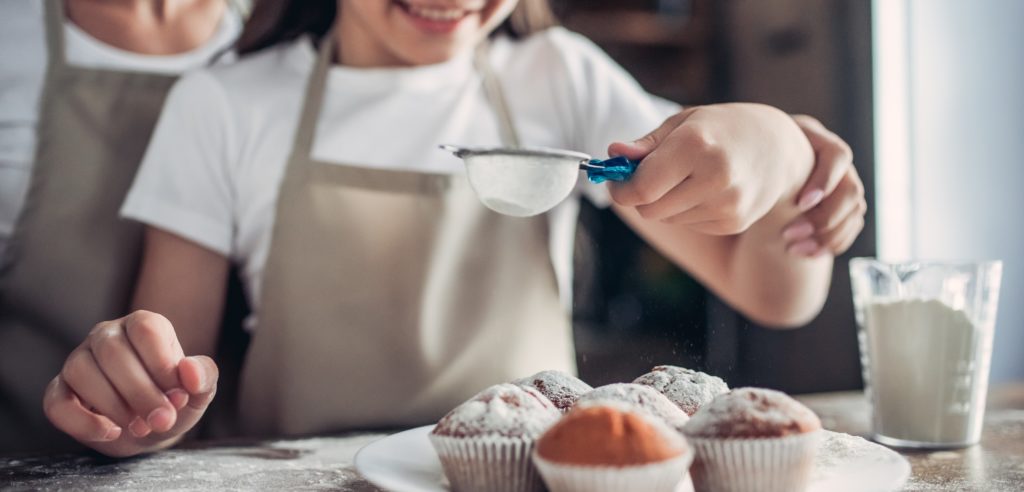 What do I need to know about home warranty coverage limits?
Home warranty coverage applies to mechanical damage on your home appliances and systems. The age of your appliance or system doesn't matter when purchasing coverage and is not part of a coverage limit.
That said, there are two items you should be aware of before submitting your claim:
Prepare to have all maintenance records available for when the technician arrives, especially when placing a claim for older appliances and systems.

You will owe a modest service fee on the day your technician comes out to your home.
When choosing your home warranty plan, make sure you find coverage for all essential parts of your home. Think about what matters most to you and your family. For example, if you take pride in your lawn, you'll want to include sprinkler system coverage. If you live in a colder climate, you need to be confident your heating system is protected.
Note that there may be specific coverage limitations. For instance, when placing a claim on plumbing stoppages, your claim will cover stoppages in the home's drain, vent, and sewer lines up to 100 feet from the access point except if caused by roots.
As mentioned earlier, it's essential that you take a look at all coverage limits as specified in your terms and conditions.
What home warranty coverage options are most popular?
If you're considering a home warranty, it's important to understand how it might help you down the line. Here are some of the most common reasons someone chooses a home warranty for their house or rental property.
HVAC Coverage
A home's cooling and heating systems are among the most popular justifications for home for home warranty coverage. Depending on where you live, the climate can reach dangerous temperatures, so searching for an HVAC home warranty is nothing short of common sense.
An HVAC system is essential to the comfort of your home, and downtime can be very difficult to endure. Keeping an active home warranty can minimize downtime and save you on costly repairs (and even a replacement) if something goes wrong with your system.
Plumbing Coverage
The second most common system homeowners seek to cover is their plumbing system. When your toilet is backing up and you're unsure of the problem, a home warranty can get you a repair technician to fully assess the problem.
Major Appliances
Washers and dryers, refrigerators, dishwashers – it's easy to take the appliances we use daily for granted. While many of these appliances will work for years without issue, those unexpected failures are when we realize how much we rely on them. Fortunately, a home warranty can help you avoid unexpected expenses, costly replacements, and devastating downtimes.
---
---
Determining the cost of a home warranty is quick and easy! Get your free quote and protect your peace of mind. Alternatively, call us at your convenience: 860-288-4791