For many, the dream of owning a home relies on a good mortgage. Applying for this kind of loan may seem like a daunting task, and admittedly, there are many steps involved. Fortunately, the mortgage process can be made less stressful by knowing what lenders are looking for and by being prepared.
When you're ready to buy a home, take these steps to get a mortgage.
Step 1: Find a mortgage lender.
A lender is a bank or company that provides the funds required for purchasing a home. Typically, financial institutions, such as banks and credit unions, have loan departments that provide applications for a mortgage. There are also several non-bank lenders, as well as online lenders, that provide prospective homeowners with mortgages.
You can also seek out the service of a mortgage broker. These are licensed professionals who put borrowers in touch with lenders. A mortgage broker will take a percentage of the loan amount as their fee.
Step 2: Apply for pre-approval.
One of the mistakes first-time home buyers make is not getting pre-approved for a mortgage. Another common misstep is taking time to understand the process. It's important to note the difference between prequalification and pre-approval.
Prequalification is a general review where the lender will tell you if you are a good applicant for a mortgage loan. The review process for prequalification is less detailed than pre-approval.
Pre-approval requires much more detailed information and documentation. It gives you details on the exact amount you can expect from the loan. Getting pre-approved isn't guaranteed. It depends on your financial details and whether the lender believes you can pay back the loan.
What information will lenders want to see?
Lenders will ask for information and documentation regarding the following aspects of your financial life:
Income
Credit score
Job history
Debt-to-income (DTI) ratio
Assets
Property type
Having steady monthly income and a strong credit score are two of the biggest factors lenders will consider. In fact, strengthening your credit score should be one of the first financial steps you take when buying a new home.
Lenders will also be interested in your assets. These include checking and savings accounts, as well as investments such as retirement funds, stocks, and bonds.
Your DTI ratio shows lenders that you can comfortably manage payments and should preferably be lower than 43%. The type of property you plan to purchase also affects the pre-approval process.
What documents will lenders need from you?
Having documentation on all of the above elements will be required by the lender. Different lenders will have different specific requirements, so it's important to confirm what documents you will need to provide. Typically, the following documents are required.
Federal tax returns (two most recent years)
Recent pay stubs or W-2 forms
Permission to view credit history
Bank account statements
Recent statements from retirement or investment accounts
Depending on your situation, lenders may also request paperwork pertaining to child support or alimony payments. They may also ask for documentation on any assets that you recently sold, such as vehicles or other large purchases.
Step 3: Make an offer on a property.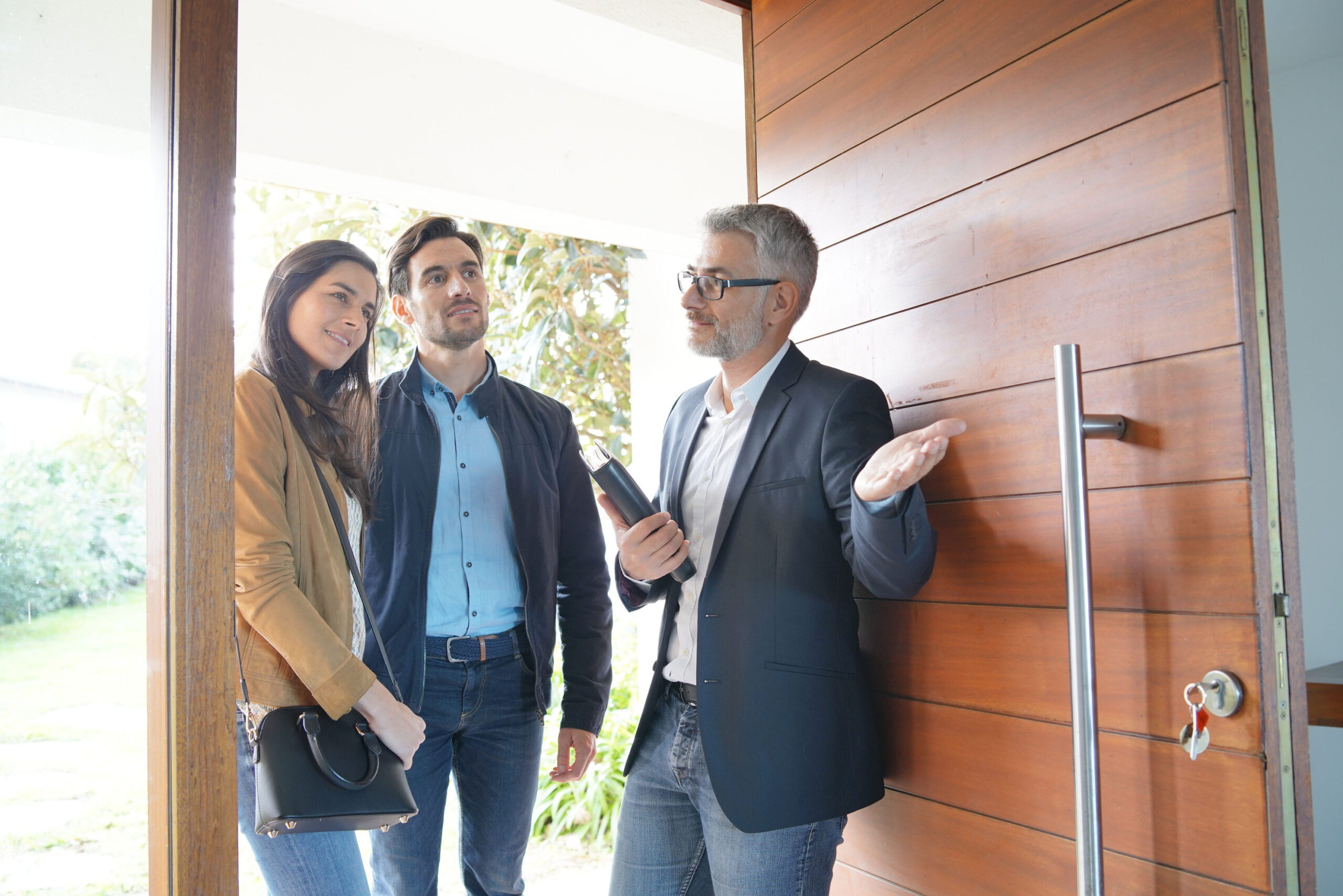 After you've been pre-approved, you can begin your hunt for a home.
Connecting with a good real estate agent can help make the search and offer-making process easier. A real estate agent will also manage any negotiations with the seller while keeping your best interests in mind.
This is a good time to see if the seller has a home warranty. Home warranties can be easily transferred from sellers to buyers. If the seller already has one, ask them in advance to transfer coverage at the time of purchase.
What if the seller doesn't have a home warranty?
If the seller doesn't have a home warranty, ask them to purchase one through Select Home Warranty as part of your negotiations. As a homebuyer, you only stand to benefit from the inclusion of a warranty at the time of sale.
For more info, check out our Homebuyers Warranty Guide.
Of course, you can always purchase a home warranty yourself after closing.
---
---
Step 4: Start the underwriting process.
Your lender will assign an underwriter to review your mortgage application. This person will go over all of the information and documentation you've provided. Be aware, there may still be some additional paperwork you need to provide.
The lender will order an appraisal and will likely require a home inspection. These are standard procedures during the home-buying process.
When underwriting is complete, you will be given a "closing disclosure." This document includes information about your home loan including monthly payments, interest rate, and down payment amount.
Step 5: Close on your property.
At closing, you'll sign your loan, making your down payment and any other prepayments owed. You will also pay your closing costs, which is usually three to five percent of your complete loan cost.
After all the documents have been signed and all payments have been made, you'll have a mortgage. You'll also be a new homeowner.
Congratulations!
With homeownership comes maintenance costs…
Owning a home is an amazing experience, but experienced homeowners know that comes with a cost. Home's systems and appliances can break down or malfunction at any time. Naturally, nobody wants to pay for repairs when they could be using that money to personalize their new home.
Fortunately, a home warranty can save you both time and money. It's a powerful investment, helping with the cost of repair or replacement of covered items. Protect your home and your wallet with the plan and coverage that's right for you.
---
---
First-time home buyer? Check out our home buying process guide.